Working with
Hullmark Developments
, we set up an interactive sculpture near Ossington & Queen called the Emotophone. This sculpture was reminiscent of playground speakerphones, and encouraged passerbys to play on it.
Designers: Josephine Guan, Linus Chui
Creative Director: Laura Stein, Tom Koukodimos
Producer: Kelsey-Lynn Corradetti
Writer: Zachary Radford
Vendors: MASSIVart, wondermakr
We set up plaques with select questions from Arthur Aron's
36 Questions that Lead to Love
, and participants (friends or strangers) can ask each other these questions through the tubes.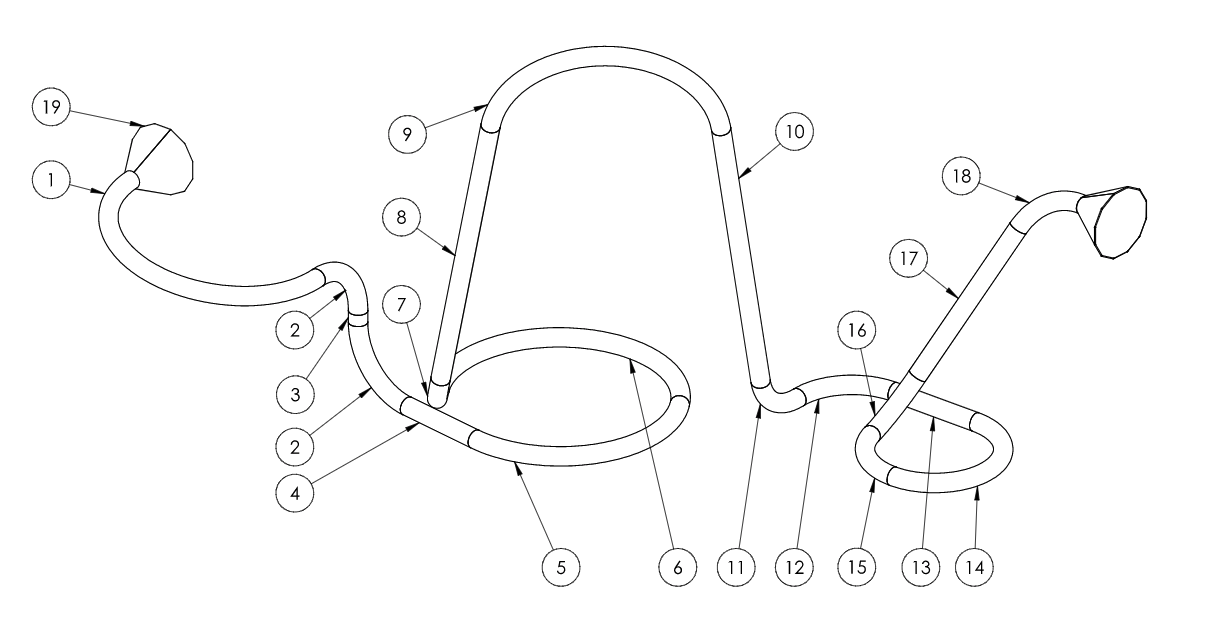 The installation was set up for Ossfest 2018 and stayed up until Nuit Blanche. During that time, interactions were anonymously
posted on Twitter︎︎︎
---
The Process


Situated in an office just down the street from Queen and Ossington, Sid Lee employees were the perfect users to start brainstorming with.

We asked our coworkers to imagine and sketch what they would love to see in the empty space.
Scouting the installation location
The template we used for brainstorming
The element of 'play' and 'discovery' were common themes found in the brainstorm. The Ossington neighbourhood is also known for having a split population of older long-term residents and younger folks as Queen Street West was becoming a hub for jobs in culture and entertainment.

We wanted to create something playful that invited strangers to come together and experience a bit of joy on their walk around the neighbourhood.
Mapping the user journey
Timelapse of the installation