July 25, 2018
Toronto, Ontario. Two paths I usually take to work.
This idea of 'mental mapping' stemmed from when a friend and I got lost in Rome on a school Europe trip. We needed to find our way back to our group's meeting spot at Piazzo Navona, but a combination of poor translation and way too many piazzos in Rome, we couldn't get the right directions. We then luckily passed by a spot we had visited earlier in the day (the Pantheon), and started to piece our way back by using the photos we took that day. That experience had me wondering, how does a person experience a place without maps?
Using my memory and Google Maps as geographic reference, I draw out these maps of places I've been before based on how I've experienced them. It's similar to a map in video games, where places your characters have been are visible, while the unchartered territory is still locked. Certain landmarks and attractions are emphasized based on my connection to them. As a result, these maps are personally tied to me and the way I have moved through these neighbourhoods.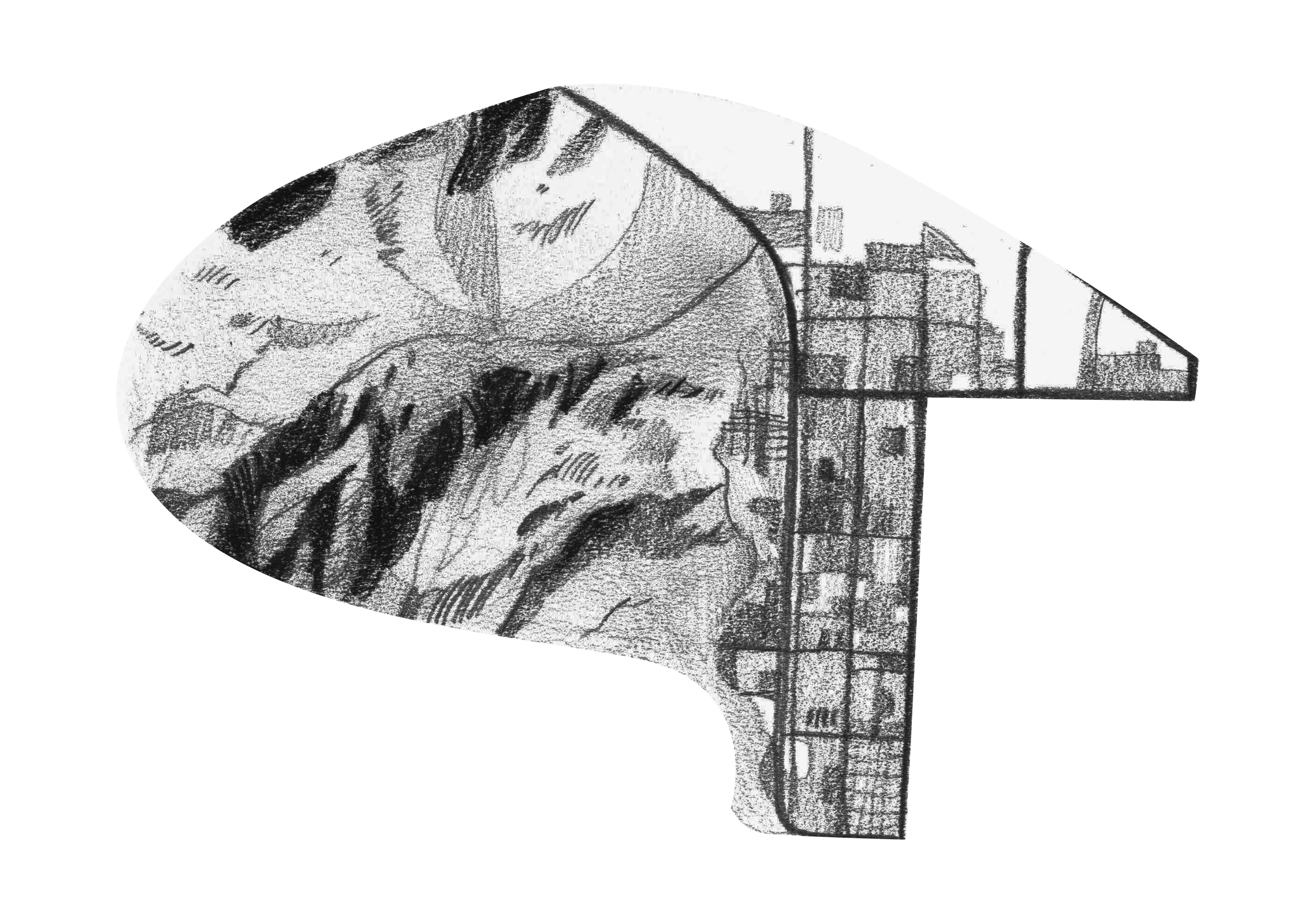 Palm Springs, California.
We drove through here while it was dark, the mountains on the left were pitch black. There is one main street (for downtown) that slices through the middle of this map.
1.
Joshua Tree National Park, California
.
2.
Amboy, California.
This is ghost town with a population of 4-5 people. There is a black crater (bottom left) that you can walk into, and an abandoned motel (top right).
3.
Kelso Dunes, California.